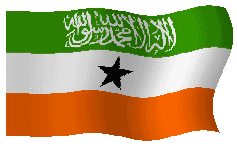 A dealership Licence is a document issued by the Department of Minerals which allows you to purchase or sell a mineral (either gemstone or industrial mineral).
No person is allowed to engage in such business without legal permission.
Dealership Licence is only for local citizens.
Dealership Licence are not transferable.
Dealership Licence is valid for only one year.
Dealership Licence can be renewed for each successive year as long as conditions met.
All Dealer licences should be expired onDecember of the year
The Dealer License should Report to the mineral department in every three month(January, April, July &October)
Application Letter
Articles of association both English and Somali
Company profile (contains company address, mission and vision, core values, strategic plan and its background etc.)
Identify the qualification of the person responsible for supervising the Dealer program
Chamber of commerce
Public notary showing ownership of the company
Identification cards for shareholders.
Registration letter from MoEM
Registration letter from Ministry responsible for the Trade, Attorney General
Bank Statement (Min US$3,000)
Registered office in Somaliland
Pay non-refundable License fee
Submit completed Form one (Attached here)
Issued the Dealer License within 14 days.